INTERNATIONAL TRADE SHOW FROM FEED TO FOOD
INTERNATIONAL TRADE SHOW
FROM FEED TO FOOD
VIV MARKS 20 YEARS IN CHINA
Celebrating its 20 years of networking and business in China in 2020, VIV takes this great opportunity to carry out a tailored program that increases the participation value for both exhibitors and visitors at this very special edition.
read more >
WEBINAR SERIES
Running up to VIV Qingdao 2020 in September, the show hosts a series of webinars bringing together large players in the field, presenting and discussing interesting topics for the Chinese industry. 
read more > 
To support the preparation of professional operators, enhance the cultural background of young workers and take to the next level the corporate culture of companies operating in the animal husbandry industry, Douli media, VIV Qingdao, AIC and Global Pig Genetic Improvement Summit jointly organized a Charity Sale.
VIV Qingdao cooperates with various government organizations, industry associations, experts and media partners to organize high-level conferences and seminars on swine, poultry meat, eggs, dairy and aquaculture.
SHARE YOUR VIV MEMORIES WITH US!
Your VIV-story is our 20 year history in China. Share your memories of VIV in China with us and receive fun & free visibility. The 20 years going from 2000 to today are a considerable piece of history for VIV in China that is made of countless, memorable moments and happenings. 
read more >
MATCH-MAKING
VIV Qingdao 2020 provides an online trade match-making system to all exhibitors and registered visitors. Whether you are visiting in person or join remotely, the platform connects supply and demand and allows you to make appointments with selected supplier from the exhibiting companies.
read more > 
VISITING & SAFETY TIPS
VIV Qingdao has put together a list of handy tips to help you plan ahead and make the best out of your experience at VIV Qingdao while staying safe and healthy.
read more >
PLAN YOUR TRIP
In this section you will find all the necessary information for a comfortable trip to Qingdao. Read more about Hotel booking, VISA support and how to reach the venue.
read more >
ENJOY QINGDAO
Located on the western shore of Yellow Sea coast, Qingdao is a rare modern city that has managed to preserve some of its traditional features in combination with a modern face.
read more >
VIV Qingdao 2019, held on September 19th – 21st, has come to a successful conclusion and has proved itself as a high-level international husbandry exhibition with the upgraded and renewed concept. Watch the aftermovie to get an impression of the 2019 show which presented 500 exhibitors and had over 20,000 visits, including over 200 industry leaders. 
DON'T MISS A THING, SIGN UP FOR OUR NEWSLETTER
DON'T MISS A THING, SIGN UP FOR OUR NEWSLETTER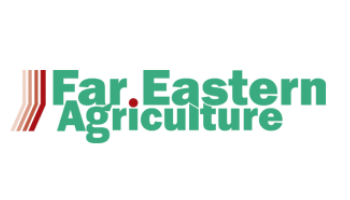 Qinqdao Cosmopolitan Exposition

No.3399 Sansha Road The West Coast New Area (Huangdao District)
Qingdao Shandong Province, China
Dates
September 17-19, 2020
Opening hours
Thursday 17th September: 9:00 - 17:30 hrs
Friday 18th September: 9:00 - 17:30 hrs
Saturday 19th September: 9:00 - 12:00 hrs